The Galleries

Asuka's Evangelion Cage!


Ami-chan's Scout Site


Dream a Little Dream of Me
A Sandman Gallery


l@!n's Wired World


The Dining Hall


Shampoo's Ranma Ramen Hut!


The Noit Nit Gallery


Take It Outside!


Dotta's Diary!



Linkies

BORED is the place to go if you really are bored...
Like gross, morbid, demented, stomach churning junk?Rotten dot Com is where it's at!
Need the best in SM graphix for your site? Check out Cutie Sailor Angel!


We all love cute dead girls right? Visit Roman Dirge's Site:Spookyland!
Love cute spies?! We do! Check out Spyboy.Net For the latest from Alex...Hero of the Darkhorse comic SPYBOY! (PS: Spygirl, Yukio, is cute!)
Check out TOKYOPOP for the latest in anime, movies, music, games, and other cool stuff!
Hey! Looook! You like them Furries huh? Well see em by checking out SIDE 7! OR the famous YERF!


Sailormoon.org
All your SM needs fulfilled!


The Cute Cute Pet Shop
Anime Pet Adoption


The Anime News Letter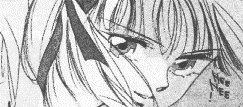 Sara's Site


Chris' Site
The Anime Web Turn Pike!


Angela's Site




And that's it for now! If you'd like to add your site to the links or want me to open up a certain gallery dedicated to your fave anime, please e-mail me! The addy is on the main page!


Kawaii Anime Girl!